Welcome to Nativity Episcopal Church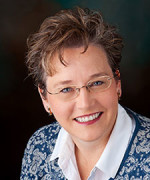 Dana Fath Strande
Priest-in-Charge
We are an inclusive community that celebrates our diversity and is strengthened by our common faith in Christ Jesus.
With three worship services, you will likely find a service to meet your needs. We offer resources and programs for growing your faith and meaningful opportunities to share in ministry and service.
We hope you will find a spiritual home here at Nativity. I look forward to meeting you.
Nativity News
Welcome to the season of Advent at Nativity! Advent lasts for four weeks and is the season of waiting and preparing for Christmas, the birth of Jesus. At Nativity, Advent is our time to be intentional in our slowing down, reflecting and getting ready. We are blessed to have you join us on this Advent journey.
December 4 – Second Sunday of Advent: St. Nicholas Celebration.
Leave your shoes outside the sanctuary and see what surprises await you after the service!
8, 9, 11:30am   Holy Eucharist
10:30am             Celebration Brunch to honor our Growing Together 2017 Stewardship drive – all are welcome and encouraged to attend
December 11 – Third Sunday of Advent
8, 9, 11:30am   Holy Eucharist
10:30am             Faith formation for all ages
December 18 – Fourth Sunday of Advent
8, 9, 11:30am   Holy Eucharist
10:30am             Faith Formation for all ages
12:30pm            Hanging of the Greens and readying the sanctuary for Christmas season
4:00pm              Christmas Concert with Choir, Ensemble and Little Ringers. Followed by light reception of punch and cookies
5:00pm              Pageant Rehearsal (following concert)
Christmas at Nativity
The Eve of Christmas (Dec 24) we celebrate the birth of Jesus, both in our hearts and into the world. We will sing familiar carols, hear the Good News proclaimed and journey with the shepherds to Bethlehem to meet the Christ Child.
Saturday, December 24 – Christmas Eve
4:00 pm             Christmas Eve Pageant & Eucharist w/ Ensemble. Mary and Joseph will end their journey and arrive back at Nativity
9:30 pm             Christmas Carols
10:00 pm           Holy Eucharist with Choir
Sunday, December 25 – Christmas Day
10:00 am           Holy Eucharist
Sunday January 1 – New Year's Day
10:00 am           Holy Eucharist
Please watch for further details for specific events in future Nativity Notes, TV slides and in the Sunday announcement sheets.
***********************************************************************************************************************************************
Invitation for Nominations to Vestry
Nativity's Vestry is opening up the Invitation for Nominations to the Vestry. The slate of candidates, including a Junior and Senior Warden, will be voted on at our Annual Meeting on Sunday, January 29th, 2017 after the combined service at 10 am.
Please prayerfully consider your nomination to the Nativity Vestry. The attached outline explains the roles and responsibilities for Vestry candidates:   invitationfornominationsfor2017
-
Look for upcoming news here…
Facebook
Welcome! We invite you to discover our exciting congregation both here and on a Sunday morning. Look around and explore the ministries of our congregation, but only a personal visit can help you to know if this is the church you are looking for. Join us for worship and discover the blessing of being in a Christian community with diverse membership and an inclusive spirit that welcomes all persons to the altar. We happily call ourselves a family church, with a big heart for children and youth. Family means all families; single people, those with special needs, single parents, seniors, LGBT, and what would be considered a traditional family. We are here to support each other on each of our spiritual journeys and many different points of view are at home here. However, we do not exist for our members alone, but for the good of our whole community and the welfare of our neighbors. We look forward to meeting you!
Nativity Episcopal Church shared The Episcopal Church's photo.
Dec 4, 2016 @ 9:51pm