(Formerly known as the Community Action Council)
Partners for Success Program        
Nativity supports the 360 Communities Partners for Success program, which helps students and families overcome barriers to school success. Helping to meet basic needs is an essential component of a child's success in school.
By working with the Partners for Success Family Support Worker at nearby Orchard Lake Elementary Nativity members help to provide clothing, grocery and gas gift cards, and books to elementary age children and their families. For many families living at the edge of poverty these donations can make a world of difference. Family Support Workers work within a network so that Nativity's donations go where the need is greatest. Donations of new or gently used children's clothing can be placed in the tote box under the mailboxes by the Church Office. Donations of gas/grocery cards can be dropped off at the Church Office.
If you are interested in being part of this ministry please contact Helen Goeden.
PARTNERS FOR SUCCESS® IN ELEMENTARY SCHOOLS
Family Support Workers:
Partner with school staff to identify students who are struggling, especially in the area of reading
Develop a plan to assist families in implementing effective home-based strategies
Provide regular communication between teachers and families regarding progress
Assist families with basic needs (food, housing, safety, community resources) that, if not met, would prevent families from focusing on their child's academic achievement
Provide ongoing support and follow-up to ensure that families and students implement the recommended strategies successfully
Armful of Love
360 Communities Armful of Love is more than a holiday gift program. We turn the holidays into a profound opportunity for the community to connect with families through gifts, toys and hope. Armful of Love matches families in need with donors, and also provides resources to families that help pave the way to self-sufficiency.
http://www.360communities.org/self-sufficiency/armful-of-love/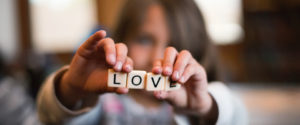 Food-Shelf Donations
Nativity supports 360 Communities food shelves by collecting nonperishable food, paper products, and personal care product donations. Baskets are located in the entryway of the Church. Several Nativity members also volunteer at the food shelves.
Lewis House Donations
360 Communities Lewis House provides a safe haven for women and children who have experienced domestic violence. Many times, women and children flee their homes quickly and leave with nothing. Nativity members donate toiletries and personal care products (e.g., shampoo/conditioner, ethnic hair care products, body lotion/wash). For information on additional needed donations please click here.