The Service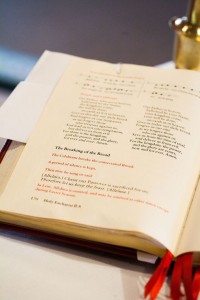 The service is a celebration of the Holy Eucharist, which means "thanksgiving" in Greek. We give thanks for what God has done for us in Jesus Christ. It is also known as Holy Communion, because in it we commune with God and also with each other as the Body of Christ. We believe we encounter the Holy as we receive the communion and all are welcome at God's Table.
8:00am Eucharist with no music
10:00am Eucharist with traditional and ensemble music (SUMMER SERVICE TIME)
Pre-K nursery is offered during this service. Click here for more information.
Special Services
Click here, to find details on other services offered at Nativity. (Baptisms, Weddings, and Funerals)