Welcome to Nativity Episcopal Church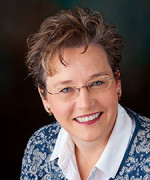 Dana Fath Strande
Priest
We are an inclusive community that celebrates our diversity and is strengthened by our common faith in Christ Jesus. With three worship services, you will likely find a service to meet your needs. We offer resources and programs for growing your faith and meaningful opportunities to share in ministry and service. We hope you will find a spiritual home here at Nativity. I look forward to meeting you.
Facebook
Welcome! We invite you to discover our exciting congregation both here and on a Sunday morning. Look around and explore the ministries of our congregation, but only a personal visit can help you to know if this is the church you are looking for. Join us for worship and discover the blessing of being in a Christian community with diverse membership and an inclusive spirit that welcomes all persons to the altar. We happily call ourselves a family church, with a big heart for children and youth. Family means all families; single people, those with special needs, single parents, seniors, LGBT, and what would be considered a traditional family. We are here to support each other on each of our spiritual journeys and many different points of view are at home here. However, we do not exist for our members alone, but for the good of our whole community and the welfare of our neighbors. We look forward to meeting you!
Nativity Episcopal Church
Jan 10, 2018 @ 8:53pm
Lay Leadership Day
Lay Leadership day is offered by the School for Formation for all leaders in faith communities in Minnesota. This free, single day event will help you continue to build your vibrant community with resources and connections from across the state. Find out more here:
https://schoolforformation.org/lay
...