Nativity Gala 2016 – International Bazaar
November 8, 2016
Dear Members of Nativity,
It is with heart felt gratitude that I thank anyone who contributed in any way to our 2016 event; whether is was through your participation in the planning and execution of the evening, your generous donations, support of the raffle, or attendance at the event, without all of this, the event would not be able to be the success it is! It was so exciting to see new members and seasoned event veterans in attendance.
The amazing transformation of the Gathering Room, Narthex, and Fellowship Hall transformed our space into an international adventure for the evening. With the amazing food, guest were able to stroll through the event deciding which of the many offerings they would bid on through the silent auction. Many of the We Gather Together (WGT) events filled quite soon after the doors were opened with many of our generous WGT hosts opening second rounds of their events to include more people and doubling the expected outcome.
With all the amazing offerings and the generous bids on them, our event came close to or exceeded our desired outcome of $18,000. The final expenses of the event are still coming in, but the team expects to have final results by the end of November.
Thank you!  Gala Team 2016
******************************************************

     Gala Pictures available for viewing and downloading:
Please use the link below to view and download photos from Nativity's 2016 Gala. Images can be individually downloaded from the site and are complimentary. In order to download, click on an image in the online gallery and choose the "download icon" at the bottom of the photo on the far right side (the half box with the arrow).
http://daybydayphotography.com/proofing/nativity-gala-2016 
THANK YOU to Elizabeth Casey for donating her time and talent in capturing and providing these wonderful photographs!
————————————————————————————————-
2015 Nativity Gala a Success!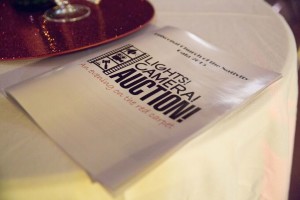 Attendees to the gala, an Evening on the Red Carpet, were greeted with a red carpet and paparazzi as they approached Nativity. Elizabeth Casey greeted everyone at the door and snapped their pictures with Oscar! There were a wide array of silent auction items available and everyone enjoyed a beautiful selection of food! A wide variety of music (and the accompanying video) was provided by deejay, Steve Dickens, and many "cut a rug".
The live auction was a great success! A few tried and true offerings were available, with several new and unique experiences. Both the Chef's Dinner and Sailing Adventure on Siren Song were doubled, adding to the excitement of the evening! At the close, with all of the bids entered, the auction itself grossed just under $15,000. We will have the net for the event in a few weeks!
A BIG thank you to everyone who made this event happen, who worked so hard on Friday setting up, and who continues to do the follow-up to our gala! THANK YOU!